WINCHESTER COLLECTOR'S GUNS.
---
***HEADDRESS & UNIFORMS
***AMMO
***ANTIQUE GUNS
***ANTIQUE HUNTING GUNS
***OLD LOADING TOOLS
***MISCELLANEOUS
***MODERN HUNTING, MILITARY & COLLECTORS FIREARMS
*** BAYONETS
***LINKS
*** NEW ITEMS
*** ORDERING*** *
---

---
STANDARD MODELS
---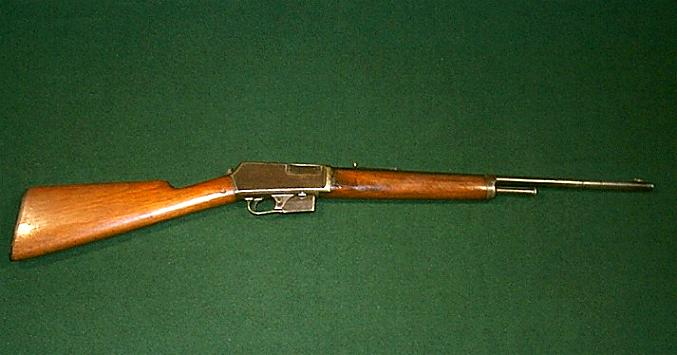 (246)- Winchester Self-Loading Model 1905 Rifle, cal. 32 WSL, 22" barrel, S.N. 16XXX, silvery brown Patina, old varnish on stock, small hairline crack on stock near receiver tang and forearm, missing elevation bar. nice bore wth minor pitting, Good to VG condition, $400.00 Can + shipping. (Canadian F.A.C. or P.A.L. required). Firearms sold only to Canadian Buyers. (View it.) .
---

Return to mainpage.
---