LINKS.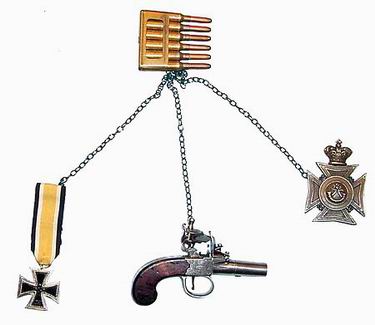 MILSURP KNOWLEDGE LIBRARY

BROKAW ARMS N.D., USA

JEAN'S MILITARY GUNS PHOTO GALLERY

BROTHERSMITH-SWORDS.COM - SWORDS, KNIVES, REPLICA of GUNS and ARMOR.

VGS GUN AUCTION FOR CANADIAN BUYERS

BLACKPOWDER MILITARY RIFLES

MILITARY RIFLES IN ARGENTINA

BAYONET PASSION (A site from France)

CANADIAN REENACTMENT HOMEPAGE

THE MADDOX BAYONET COLLECTION

MARKINGS ON WW2 JAPANESE RIFLES

MOISIN-NAGANT RIFLES

MOISIN-NAGANT RIFLES, CARBINES AND TOKAREV SVT'S

CANADIAN MILITARY RIFLES. (UNDER CONSTRUCTION)

M1903 SPRINGFIELD

M-1 GARAND

CANADIAN GUNNUTZ FORUM.

JOHNSON RIFLE

GERMAN HELMETS

SERVICE PUBLICATIONS

KING'S ROYAL YORKERS HOMEPAGE

MUSEUM of APPLIED MILITARY HISTORY HOMEPAGE (Reconstitution Historique au Canada/Reenactment in Canada)

SCHMIDT-RUBIN RIFLES.

MARKINGS ON BRITISH & COMMONWEALTH BAYONETS.

BATTLEFIELD RELICS.

CHRISTIAN MERY'S BAYONET PAGE.
---

Return to mainpage.