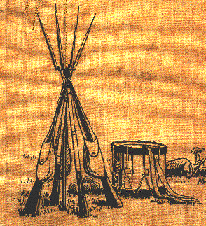 ORDERING.
TERMS OF SALE.
PLEASE READ BEFORE CONTACTING OR BUYING FROM US.
ALL OF OUR PRICES ARE FIRM, PLEASE DO NOT ASK FOR DISCOUNTS OR SPECIAL PRICING. WE DO NOT HAVE WHOLESALE PRICING FOR DEALERS. WE WILL MARK ITEMS "AS SOLD" FOR 10 DAYS. IF PAYMENT IS NOT RECEIVE AFTER 10 DAYS, ITEMS WILL BE PUT BACK UP FOR SALE. SORRY WE DO NOT DO TRADES. SURPLUS AND USED WEAPONS ARE SOLD AS IS. ANY RETURNS ARE SUBJECT TO A 20% RESTOCKING FEE. PLEASE READ CONDITION STANDARDS BEFORE BUYING A FIREARM OR EDGED WEAPON. ALL US AND FOREIGN ORDERS ARE TO BE PAID IN U.S. FUNDS ONLY.

---
- Canadian Customers add appropriate taxes, Quebec: GST+PST 14.975, British Columbia: GST 5%, Ontario: GST+PST 13%, Newfoundland & NB: HST 15% , NS: 15%, PEI: 15%. All others 5%. to all prices.


- For more information or to place an order click here.

-To order you must Print and Fill out this ordering form and include it with your order click here.





All Payments are by Certified Cheque, Bank or International Money Order.
Sorry Credit Card payment is not available.
(All US and Foreign orders are to be paid in U.S. Funds only.)

__________________________________________________________

E-MAIL ADDRESS.jeanplam@sympatico.ca


We prefer you contact us by E-Mail for further info or to place orders. If you do not have access to E-Mail you can contact us by phone weekday mornings. Telephone service is only availablle from Monday to Friday from 9.30 AM to Noon (Eastern Standard Time). Telephone: (819) 569-6880.
---

Return to mainpage.