MOSIN-NAGANT RIFLES.
---

FINNISH RIFLES
---
---

RUSSIAN & COMMUNIST BLOCK RIFLES
---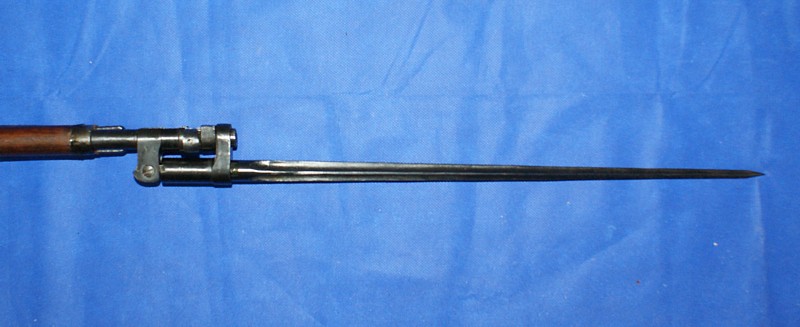 (PS9130simin)- Mosin Nagant M91/30 rifle with side Folding Bayonet. Izhevsk Arsenal, dated 1943. Very limited quantity. Only a small number known to exist worldwide and history on this experimental version is not clear even to the most advanced Mosin collector. Total production of only 15,000 rifles circa 1943/44. Caliber 7.62x54R mm, WW2 stock, comes with a Cleaning Kit with oil bottle & Bayonet, Overall VG condition. $1,495.00 Can + shipping. Firearms sold only to Canadian Buyers.
---

Return to mainpage.